About Quality Centerless Grinding Corp.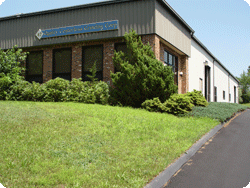 Since 1956, Quality Centerless Grinding Corp. has offered precision Centerless Grinding services on a subcontract basis to a wide variety of area industries including Aircraft, Aerospace, Defense, Hardware, Electronics and Automotive.
We have a 7,000 square foot facility in the Middlefield Industrial Park, conveniently located in central Connecticut with easy access to major highways. We have increased our capabilities to (22) #1 centerless grinders, (1) #2 centerless grinder, (2) #3 centerless grinders, (4) Royal Master grinders. All are manned by experienced machinists, whose first concern is meeting all your specifications with the highest quality components on each and every job, delivered on time as promised. We also have multiple different style automatic feeders capable of automating various types of infeed and thru feed long run jobs to help keep cost down for the customer.
We hope you will give us the opportunity to put our many years of Centerless Grinding experience to work on your next project.
John Lesniak
Owner and President